Rank
Athlete
Score
1001
Senna A.


Cobbitty AU

20

1002
Chris H.


N/A

20

1003
james p.


N/A

20

1004
Mark C.


N/A

20

1005
Florian S.


N/A

20

1006
Luke M.


N/A

20

1007
Joey W.


N/A

20

1008
Bill S.


N/A

20

1009
remy g.


N/A

20

1010
Brian M.


N/A

20

1011
Dustin J.


N/A

20

1012
Chaminda F.


N/A

20

1013
Nathan D.


N/A

20

1014
Mathias S.


N/A

20

1015
Milan M.


N/A

20

1016
Chris G.


Livermore US

20

1017
Petit J.


N/A

19

1018
Jan H.


N/A

19

1019
Nicholas K.


Hedgesville US

19

1020
Otakar K.


N/A

19

1021
Jeferson B.


N/A

19

1022
Chase S.


N/A

19

1023
Brendan E.


N/A

19

1024
Jari N.


N/A

19

1025
Nathan W.


N/A

19

1026
Mitch R.


carstairs CA

19

1027
Rafael K.


N/A

19

1028
Michael R.


N/A

19

1029
Joe F.


N/A

19

1030
Thomas A.


N/A

19

1031
Nick K.


N/A

19

1032
Mike S.


N/A

19

1033
Oliver G.


N/A

19

1034
Troy C.


N/A

19

1035
Max W.


Redhill GB

19

1036
Tomáš M.


N/A

19

1037
Dillon O.


N/A

18

1038
Andre B.


N/A

18

1039
Bryson P.


N/A

18

1040
Ryan V.


N/A

18

1041
Andrejs S.


N/A

18

1042
Alex H.


Floral city US

18

1043
Chris F.


Carlsbad US

18

1044
Mark C.


N/A

18

1045
Jake W.


N/A

18

1046
Chris L.


N/A

18

1047
Johan K.


N/A

18

1048
John B.


N/A

18

1049
Cody F.


N/A

18

1050
Shane N.


N/A

18

1051
Kyle G.


N/A

18

1052
Dan S.


N/A

18

1053
Ethan S.


N/A

18

1054
Tracy T.


N/A

18

1055
Adam W.


N/A

18

1056
Jinendra S.


N/A

18

1057
Justin T.


N/A

18

1058
Shai H.


N/A

18

1059
Guido K.


N/A

17

1060
Walter N.


Doral US

17

1061
Randy T.


N/A

17

1062
Justin S.


Manchester US

17

1063
Sergio F.


N/A

17

1064
Robert R.


New Fairfield US

17

1065
Sebastian V.


N/A

17

1066
Michael L.


N/A

17

1067
Marque P.


Wichita US

17

1068
Kaspars N.


N/A

17

1069
Markku Ã.


N/A

17

1070
George M.


N/A

17

1071
Miguel D.


N/A

17

1072
Tommy R.


N/A

17

1073
Tiziano S.


N/A

17

1074
Olli I.


N/A

17

1075
Madison L.


N/A

17

1076
Steve B.


Wales US

17

1077
H L.


N/A

17

1078
Paul C.


N/A

17

1079
Chris R.


N/A

17

1080
Rory S.


N/A

17

1081
Ben P.


N/A

17

1082
Markus W.


N/A

17

1083
Peter R.


N/A

16

1084
Ryan B.


N/A

16

1085
brian j.


Hampton Bays US

16

1086
Nick H.


N/A

16

1087
Iuri N.


N/A

16

1088
Mika R.


N/A

16

1089
Lewis M.


N/A

16

1090
James C.


N/A

16

1091
Jake K.


N/A

16

1092
Folke J.


N/A

16

1093
Joe M.


N/A

16

1094
Christian N.


N/A

16

1095
Michael M.


N/A

16

1096
Trust K.


N/A

16

1097
david L.


N/A

16

1098
Wyatt K.


N/A

16

1099
Carl H.


Shirley US

16

1100
J-P H.


N/A

16

---
Showing 1000 to 1100 of 1586
TRACK:
30:23.0s
RIDER'S BEST EVER
30.23.0s
SESSION FASTEST
+0.0s
Vs. RIDER'S BEST
30.23.0s
SESSION FASTEST
+0.0s
Vs. RIDER'S BEST
Prize Information
| | |
| --- | --- |
| Eligibility: | Everyone who completes125 laps or more |
| Desc: | Qualifiers are elegible for an exclusive free LITPro t-shirt. |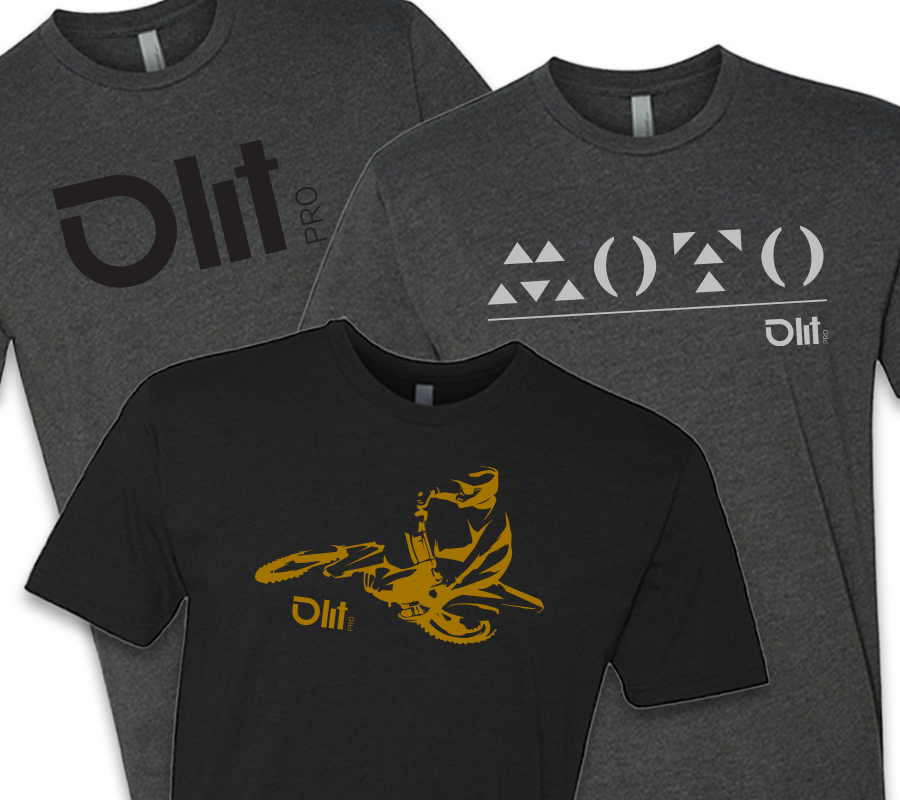 To Participate
How you are Scored
Automatic entry - ride with LITPro and you're in
Cummulative lap total - complete 100 laps, any day, any time
Laps must be completed in the month of April
Lap duration must be at least 45 seconds
Any style track - motocross, supercross, or ashpalt
Use any GPS receiver - RaceBox Mini S, XGPS 160, Polar, Garmin or Apple GPS watches, Mobile phone, HDGPS
Both iOS & Android
How to Check Your Score
You will get an email at the end of the day for each day you ride that contains your lap count
Other Details
Contact us here if you would like to have your name hidden from these results. We respect the privacy of all of our athletes.
NON-QUALIFYING
What does this mean? Most likely it means you didn't completely match the criteria of the challenge in your session. For example, your lap must be at least 45 seconds long. If you think we've made a mistake just let us know.
HIDDEN
What does this mean? It most likely means you didn't enable public laps. To help ensure the privcy of our athletes we now require your hot laps be public to participate in LITPro Challenges. Launch the LITPro App and enable public laps there (see full instructions) or ask us for help.
Join the Challenge
This challenge has already ended. Stay on the lookout for the next one!
STARTS:October 1st @ 12:01am PDT
ENDS:November 1st @ 12:01am PDT